"The Yukon Gold Casino is a very good casino in a very bad outfit" was Shawn's comment and here you can read why:
I want to like this place, because it has a good selection of fun games and a lot to offer its players, but like a brick and mortar casino that has a bad lounge act pumping through the speakers all day, I can't get over the part that is supposed to be extra entertainment being not very entertaining.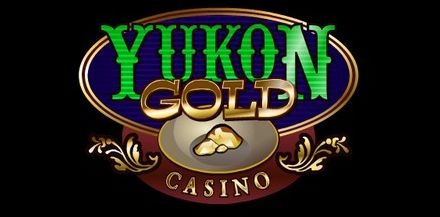 Let's get the bad out of the way first. Yukon Gold has an American wild west theme that is so over the top and cartoony in its design that I can only assume the people who created it had never seen a Western picture before.
It's already on the Microgaming Viper software, which doesn't look good to start with, but then paint it all over with this yellow and brown theme that seems to be jumping up and down shouting, "Look at me! I'm fun! Aren't you having fun here?"
It seems so convinced of its own whimsy, and all we have to look at is poorly animated wooden planks behind poorly animated slots.
Other than the look, the games themselves are a lot of fun. Yukon Gold offers 600 games that you can play online, which is a pretty big number even among the Microgaming casinos. It's actually a bit difficult filtering through them all to find the ones that you'll like, but once you settle on a few favorites you'll have no problems finding them again. Their selection of table games is absolutely first rate and they have loads of slots, including 12 progressive ones.
This casino seems made for new players. On top of some great welcome bonuses, they offer $/£/€1000 in real money chips that you can play with for an hour and withdraw after 100 bets and $20 (or currency equivalent) over that initial 1000. They also have a random selector for various other bonuses that you get with joining and throughout your time gambling here. They're really looking for ways to draw in new people, and this is a good one.
If you can manage staring at the horrendously bad design, there's a lot to like about this particular online casino. The games are fun and there are so many of them you're going to be able to find something to entertain yourself with. Just don't look at the screen too long or you might be blinded by excess joviality.